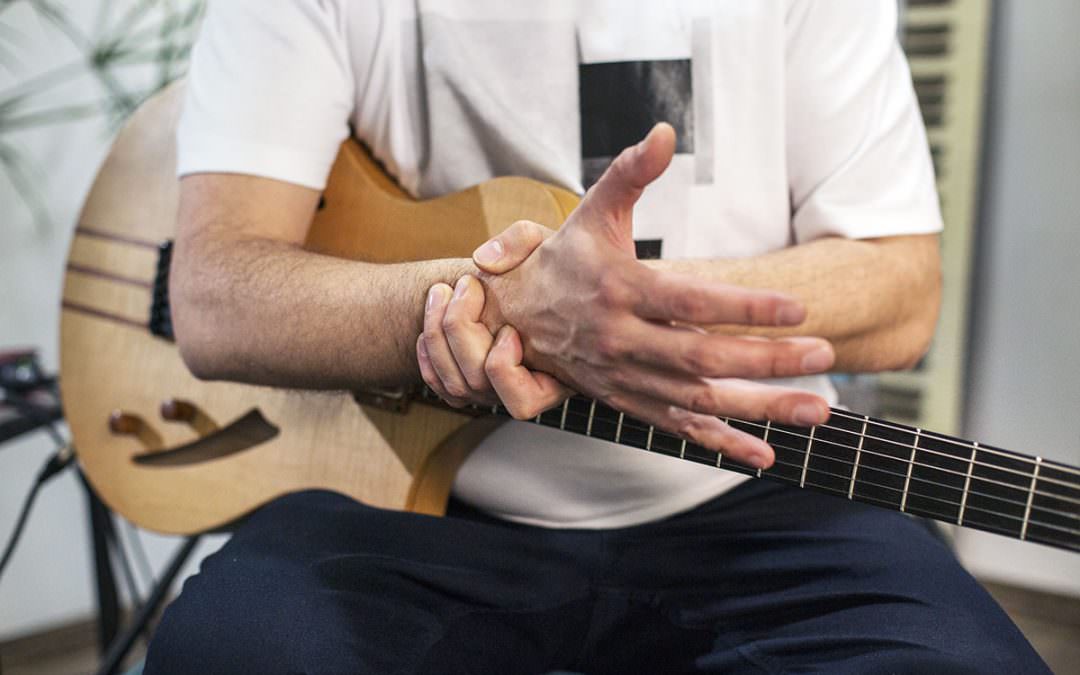 Joseph Champlin* and Talia Anev* are two pianists who moved to America from Eastern Europe and became friends at the Manhattan School of Music. Champlin grew up in Belgium; whereas Anev is from Bulgaria. The two of them have been clients of Dr. Tatz, and his associate, Daniel Padmos for a few years now. They sat down and shared their stories of what led them to Body Tuning and the difference it has made on their mental and physical health.
---
Growing up with a mother who was a physical therapist, Joseph Champlin was well aware of the benefits of the practice. At the age of 7 he dislocated his shoulder and was in and out of physical therapy, he had also visited a few surgeons who were pretty insistent on operating on him. He resisted, hopeful of a simpler way to relieve his pain; it was a long and winding road for that. When Joseph arrived in America to study at the Manhattan School of Music he stopped seeing physical therapists and his pain worsened as he continued playing and practicing. Lifting his arm was increasingly painful as time went on and in 2013 he had an accident that took him over the edge.

Deciding to see a physical therapist seemed like a good idea at the time, but the treatment he received only made his pain worse. It continued like that for five years until he finally made his way to Dr. Tatz. When asked what the main difference was between Dr. Tatz and the other PT's he saw, Champlin didn't hesitate to answer, "His hands just know exactly where to go, before you even sit he knows what's going on", Anev jumped in to say, "He just looks at you and is already able to tell." Champlin explained that Dr. Tatz's method of working with his hands, modalities, and teaching unique exercises is a huge factor in what makes Dr. Tatz different from the other therapists he's seen.

Champlin said that since the start of his treatments he has made a full recovery. He now comes in to maintain and tune up before auditions and concerts. "Before my auditions and concerts Dr. Tatz would manually massage my jaw and temples and I would feel super calm for a couple of days; it was really nice. Shmuel became like a grandpa to us here, he took care of us."

The work Dr. Tatz did on him, the machines he used, and the exercises he taught made a complete difference for Champlin who went from 40% range of motion in the shoulder to 100%. Champlin says that when it comes to the exercises, though he doesn't do them every day, he does do them for at least 10 minutes before he practices, or even when he's not feeling so great. Before a concert he does a whole routine of exercises that prepares his body to play and has a calming effect on the mind.
---
Talia met Dr. Tatz at a performance through other musicians. She heard about Dr. Tatz being a "miracle worker" who was "amazing" and "the best in New York who works in the most prestigious places" and so off the bat, she recommended Joseph to see him. It wasn't until after he'd gone that Talia learnt of Dr. Tatz's kindness.

Growing up with scoliosis, a sensitive stomach, bad posture and learning habits at the piano bench, Talia was itching to visit Dr. Tatz, but with her school insurance still in limbo she wasn't sure she could afford the visit. Dr. Tatz welcomed both Talia and Joseph with open arms, not asking them for anything or giving them heartache over payment. Dr. Tatz saw two artists in need of his care, without hesitation he provided them the attention and touch their bodies needed.

Talia's first visit with Dr. Tatz was a result of a body shutdown. Stressed from her upcoming auditions for grad school, her usual body aches turned for the worst when she found her shoulders, back, and wrists all throbbing, so much so that she couldn't practice at all. She tried using gels and patches but nothing was working. When she came to Dr. Tatz she says, "he fixed my wrist in 15 minutes."
---
Like most good things, you have to put in time and effort. Doing all the exercises and taking the time to come back is a huge component to the healing process. One unique reason Shmuel and Daniel are known in the world of musicians is because they are both musicians. Shmuel and Daniel are therapists you can feel safe with. They are knowing and understanding of the moves you make and the muscles you use as you play and thereby they are able to treat you with precision and the gentleness you need for lasting results. Both Champlin and Anev said, "We feel safe, we know Dr. Tatz and Daniel are familiar with our movements and they learn our patterns. They know how important it is for us to heal for auditions and performances and they'll always have us ready for them. They'll never do anything detrimental to our body. "
Being that Dr. Tatz is knowledgeable in chiropractic care, Alexander technique, the Feldenkrais method, auricular therapy, and more it's no wonder he has so many people putting their health in his hands. Both Champlin and Anev are very grateful for the work and time he's put in for them. Words of wisdom from Anev were, "When you think you need it [physical therapy] it's too late, that's when you start experiencing the pain and that's when it becomes worse and harder to fix. Once you start coming here, come as often as Shmuel suggests, until eventually you don't have to come as much." Champlin adds, "Our profession demands it and it's missing in schools. Professional football players have PT, dancers have PT, so why don't musicians have it?".

Get the care you need by putting your health and bodies in the right hands. Learn to tune your body, the way you would your instrument, with care. Joseph and Talia's only regret was not coming sooner; the thought of them going home to Europe without Shmuel to help them frightens them. Shmuel loves what he does and is passionate about helping musicians and performers like Joseph, Talia, and you.
* Pianists' names have been changed to protect their privacy.